Unique art since 2019
The first poster was ordered in February 2019. It was the overview of the teeth. Back then we started with 5 motifs, now there are over 150. Every day with you and the community is really a gift and the feedback we receive makes me incredibly proud! Thank you for being a part of us.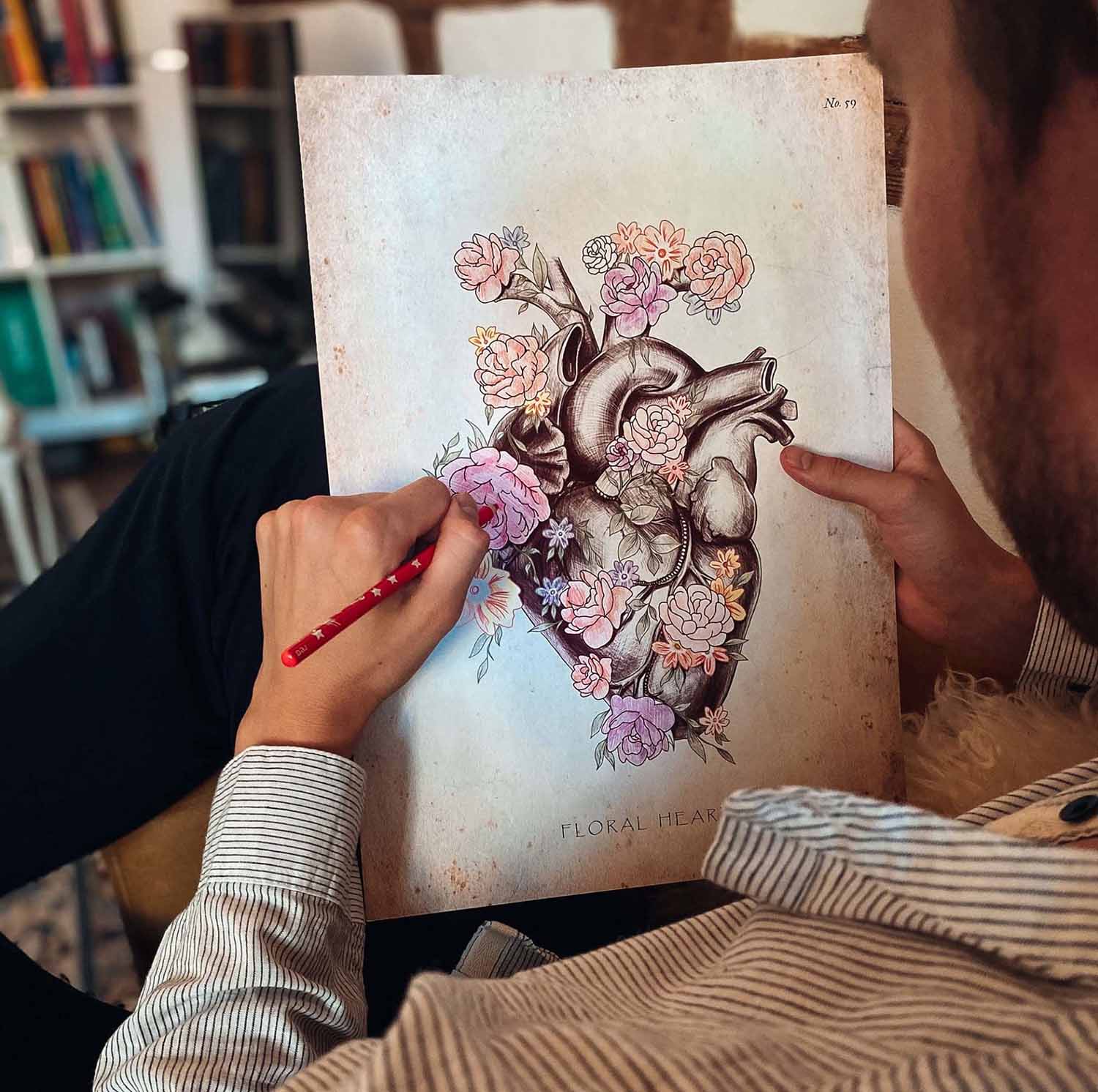 This is how animation was born
Close your eyes and imagine this...
It's a cold autumn afternoon. Dusk has set in and the rain outside is pattering against the windows.
You are alone at home and want to use the free time to clean out the attic.

You notice a completely dusty book in the farthest corner.
You blow the dust off the cover and can barely read the title: "Animus Medicus"

You carefully open the book, which has been worn down over the decades, and embark on a journey back to the year 1643.
You leaf through page by page and are amazed.

The book is full of ancient anatomy drawings. Sometimes the first drawings of human anatomy that exist in such a complex form.

That's how I felt in 2019 when my grandfather gave me a very antique anatomy book. I knew right away - you can inspire and motivate countless medicine fans with this and that's how Animus Medicus was born.